March 6, 2015
Proof of Health Coverage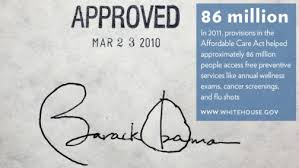 How should employers respond to employees that request proof of health coverage from the employer and why are they asking?
When filing income taxes for 2014, individuals are to check a box to attest that they had health coverage.  This is due to the "Individual Shared Responsibility" provision of health care reform that was effective for calendar year 2014.
Essentially, all citizens are expected to be covered by a health plan that provides minimum essential coverage or pay a tax penalty. The "responsibility" is satisfied through coverage under almost any employer group health plan, individual health insurance plan, Medicare or AHCCCS, TriCare or coverage purchased through the Health Insurance Marketplace (aka The Exchange or Healthcare.gov).
Therefore, employees may approach their employer requesting proof of their coverage, especially if their tax preparer has asked for that proof before checking the box.
However, employers are under no obligation to provide such proof for calendar year 2014 coverage. This is because the "Employer Shared Responsibility" provisions of health care reform were delayed until 2015.
In early 2016, all employees covered by an employer's group health plan will receive an attestation of coverage from the insurer of the plan or from the employer, if the plan is self-insured, for coverage the employee and family members had for calendar year 2015. This coverage attestation will be on IRS Form 1095-B or 1095-C.
Although there is no 2014 obligation to provide proof of coverage, an employer may wish to assist the employee by providing an attestation of the coverage or suggesting the employee use a copy of their check stubs with the deduction for the health plan indicated. Or have the employee use their health plan ID card as proof (there generally is an effective date indicated). Or they can request attestation from the insurer or print out a copy of the employee's online account with the insurer that indicates coverage dates and who else was on the plan with them.
If you would like more information, or a sample attestation of coverage, give us a call at (520) 721-4848.