January 30, 2015
Bill Introduced to Allow Individual Medical Plan Premium Reimbursement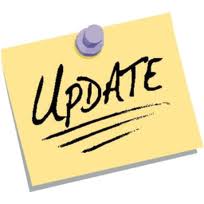 Representatives Charles Boustany, Republican from Louisiana, and Mike Thompson, Democrat from California, introduced H.R. 5860 to allow small employers with 49 or fewer employees to provide reimbursement or payment of their employee's individual medical plan premiums on a pre-tax basis.
The introduction of the Bill is in recognition of the prohibition in health care reform of such a practice by any employer, specifically the guidance in Technical Release 2013-03. While some employers and vendors of arrangements to provide for reimbursement of individual medical plan premiums might welcome passage of the Bill, the website Govtrack.us carries a prognosis that there is a 2% chance the Bill will be enacted.
Consequently, unless and until the Bill is enacted, employers should refrain from reimbursing or paying the premiums for any employee's individual medical insurance plan on a pre-tax basis. Failure to do so could result in a penalty of $100 per day per employee for whom such reimbursement or payment is made.
If you have any questions, give us a call at (520) 721-4848.