March 25, 2015
Employee Handbook Spring Cleaning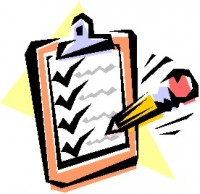 Now that benefits open enrollment is finished, you may want to consider dusting off your employee handbooks for an annual review. Regularly reviewing employment policies and procedures is becoming increasingly important as workplace legislation and regulations continue to change.
Here are a few things to consider when reviewing your employee handbook:
Make sure that internal company policies and procedures are in line with actual practice. A policy that is not consistently enforced as it is written can become problematic if your organization is ever faced with litigation.
Ensure that policies on harassment, discrimination, leave, drugs and alcohol, sexual harassment and background checks are updated to reflect the most current federal and state laws.
If you find that you need some assistance with updating your Handbook, give us a call at (520) 721-4848.