April 7, 2020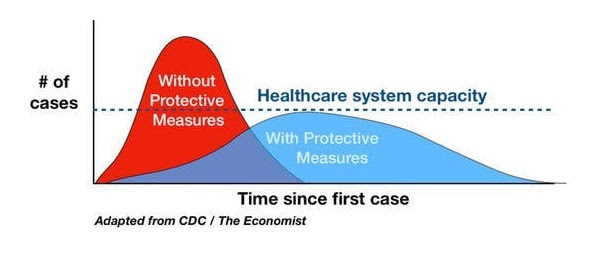 "Flatten the curve" is an expression we're hearing often these days during the COVID-19 crisis. To learn how we can help, we first need to know what we're talking about.
Blue Cross® Blue Shield® of Arizona (BCBSAZ) is here with facts on how each of us can support the doctors, nurses, and staff who are working around the clock to help those who have COVID-19 get well and to keep the virus from spreading.
What it means to flatten the curve
The term flatten the curve means a slowing down of the number of people who get or spread an illness like COVID-19. It means there are fewer cases at one time, which stretches out the number of people the healthcare system needs to take care of at the same time.