April 3, 2020
Talk to a Doctor from Home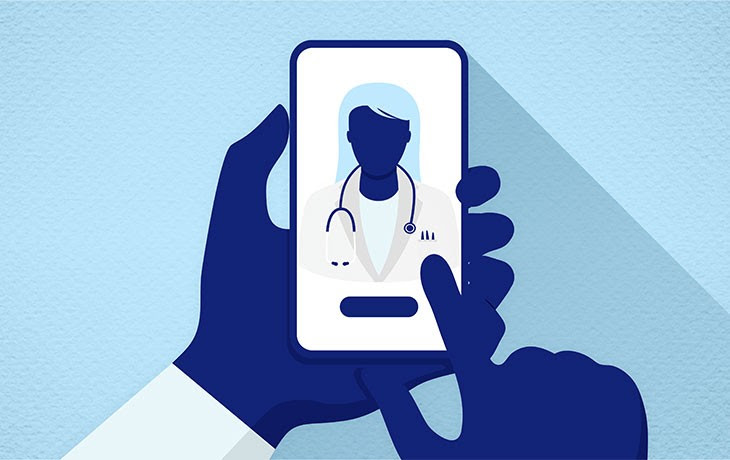 If you need to schedule a visit for COVID-19 symptoms, telehealth may be a good choice. You can talk with your provider in the comfort of home.  Many carriers have waived the cost to use telehealth for COVID-19 testing-related visits during this national emergency.
If you have other care needs, you may be able to schedule a telehealth visit with your local health care provider for both urgent and non-urgent needs. These visits can be for any of the following:
Urgent care or routine medical care (interactive audio/video and audio-only)
Outpatient behavioral care (interactive audio/video and audio-only)
Physical, occupational or speech therapies (interactive audio/visual only)
Telehealth gives you access to health care providers from the comfort of your home. You can use digital audio-visual technologies, like FaceTime, Skype, Zoom or telehealth applications for your visit. This expanded access to telehealth will help you stay in your home and reduce exposure to the virus. 
If you think you might have been exposed to COVID-19 or have symptoms such as fever, cough or difficulty breathing, be sure to call your doctor right away. Many health care providers may be able to provide a telehealth visit. You can schedule telehealth visits for COVID-19 testing or concerns. It also might be a great option if you need care for other health needs. This way, you can stay at home while still getting the care you need.
You should ask your local health care provider if they can provide a telehealth visit. If you don't have a doctor you see regularly, you can sign in to your health plan account to find a network provider that may be able to offer a telehealth visit.
Courtesy of United Healthcare