November 10, 2015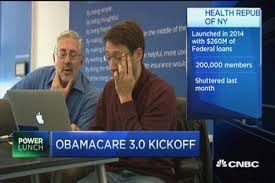 November 1st was the first day of Health Insurance Open Enrollment for 2016.  The tax for not having a Qualifyed Health Plan (QHP) in 2016 has increased to 2.5% of your household income and a family of 4 can expect to pay up to 7.5% of their income for NOT buying a QHP.  Open enrollment ends December 15th for a January 1, 2016 start, but will continue to the end of January for a March 1st start.
Here are some healpful tips to navigate your options:
1. If you are taking any kind of prescription medication, check to see if it is covered under the health plan's formulary.