May 3, 2012
Blue Cross Blue Shield of Arizona Chief Medical Officer notes concerns, approaches on youth obesity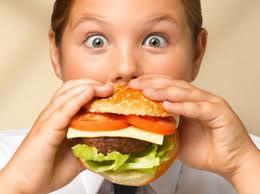 In a January 2012 edition of the Arizona Republic's "Living Well" special section, Vishu Jhaveri, M.D., senior vice president of health services and chief medical officer at Blue Cross Blue Shield of Arizona was quoted about the challenges of child obesity.
"Obesity probably reflects many of the factors in our western culture like the way we cook and the ingredients that we use or don't use," Jhaveri said. "More than one-third of kids in our country today are obese, and another one-third are overweight. So that is two-thirds of our kids beyond what they should be in terms of their weight. That is a problem."
Jhaveri pointed out that parents should focus on the amount of physical activity kids are engaged in and how much time they are spending in front of the TV, on phones and playing computer games.
"The American Academy of Pediatrics and the Arizona chapter put out an initiative based on a national model that we like here at Blue Cross Blue Shield of Arizona called 5-2-1-0," Jhaveri explained.
FIVE servings of fruits and vegetables a day
TWO hours or less of screen time
ONE hour or more of significant physical activity
ZERO calories from soda
"A lot of states have rallied around these concepts," Jhaveri said.
(information provided by BCBSAZ)
Need more information to help keep your kids healthy?  Call us at (520) 721-4848.