June 29, 2022
Machine-Readable Files Update & Link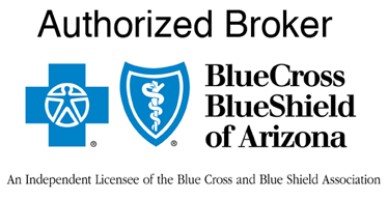 Machine-readable files will be made available on the Blue Cross® Blue Shield® of Arizona (BCBSAZ) public website soon. Transparency in Coverage regulations requires insurers and group health plans to create machine-readable files that contain the negotiated rates for in-network providers and allowed amounts derived from historical claims for out-of-network providers and make them publicly available.
A machine-readable file is a digital representation of data or information in a file that can be imported or read by a computer system for further processing without human intervention. These files follow the Centers for Medicare & Medicaid Services (CMS) defined layout and are in the CMS-approved format.
BCBSAZ will support customers as follows:
Self-funded (Blue administered): BCBSAZ is publishing machine-readable files on the employers' behalf for the benefits we administer and maintain.
Fully insured: BCBSAZ is publishing machine-readable files on the employers' behalf for the coverage we provide.
CHS (network rental): BCBSAZ will make an in-network rate machine-readable file available for download as CHS clients will host or have another third-party host files on their behalf.
BCBSAZ Machine-Readable Files Homepage
The final link to access machine-readable files is below. Please note, that there are no active files at this time and the final files will post on July 1. In the upper right-hand corner, you can change location and network. Remember, it will look like the public BCBSAZ Find a Doctor page until machine-readable files are live on July 1.
Link to BCBSAZ Machine-Readable Files Search Homepage
Testing & Instructions
As we progress on having files ready for July 1, we'll provide testing instructions in the next week to access sample machine-readable files available in a staging environment. This is to help you understand what information will appear in the final files and how you may access them.