September 4, 2014
Health Net of Arizona Update: Termination of Northwest Medical Center and Oro Valley Hospital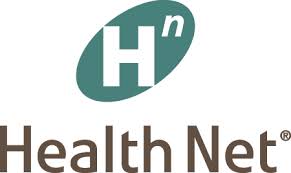 Impacting Arizona commercial plans (excluding CommunityCare plans) Effective September 1, 2014
As we continue to meet the challenges of our evolving health care industry, Health Net is committed to providing timely and relevant plan information affecting our members.
Health Net of Arizona, Inc. and Health Net Life Insurance Company (Health Net) have been in negotiations with Community Health Systems.  Unfortunately, we have been unable to reach an agreement, and therefore Northwest Medical Center and Oro Valley Hospital will terminate from our commercial line of business (excluding CommunityCare plans), effective September 1, 2014. This termination does not impact Medicare.
Click here to review the chart displaying the facility and alternative hospitals and facilities.
Impacted physician groups In addition, the termination also affects Northwest Allied Physicians and Northwest Cardiology (aka Desert Cardiology of Tucson) physician groups,  effective December 15, 2014. Impacted commercial members will be required to change from their current PCP, effective December 15, 2014. Members with specialists who only have admitting privileges to Northwest or Oro Valley Hospitals may also need to change their specialist. Impacted members will receive instructions on how to request consideration for continued care under the transition of care (TOC) benefit. PPO members may consider using their PPO out-of-network benefit; pre-certification may apply.
Health Net is committed to providing our members with access to quality medical care at a price that remains affordable. Our provider network continues to offer over 500 PCPs, 1,700 specialists and 5 other acute facilities in Pima county to serve the needs of our members and their employees.
Please go to www.healthnet.com and use our Provider Search tool.
If you have any questions in how this will impact you and your family, call us at (520) 721-4848.