October 4, 2012
New Summary of Benefits & Coverage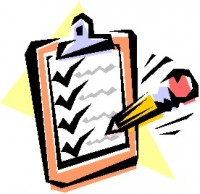 Every Health insurance company and employer will be required to provide a New Summary of Benefits and Coverage (SBC) to every Individual and employee enrollee starting the first open enrollment period that begins on or after Sept. 23, 2012.
The SBC provides people with information about their health plan benefits and coverage. The purpose of the SBC is to give consumers a simple and better understanding of their plan, while also giving them comparisons of other options when shopping for a new coverage.
The Departments of Labor, Health and Human Services (HHS) and the Treasury (Departments) issued the final decision and requirements on Feb. 14, 2012 to this new Healthcare Reform provision.
For frequently asked questions about the new SBC, Click here!