August 7, 2012
Using Generic Medications can Help in Tough Economy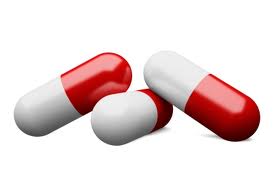 Consumers in the U.S. may be able to save billions of dollars as brand-name prescription medications come off patent in the next 12 months. This is due to the availability of multisource generic prescription options and competition in the marketplace.
As required by the U.S. Food and Drug Administration (FDA), a generic medication's quality, strength, purity and stability are required to be equivalent in order for the pharmacist to legally substitute for the brand name medication.
By using generic medications whenever possible, patients may improve the likelihood that they will stay on therapies that are important to their health – even when they face tough economic choices.
The after-effects of the economic recession may continue to affect many patients. In its fall 2008 Kaiser Health Tracking Poll, the Kaiser Family Foundation reported that:
Approximately one in three Americans responded that their family had problems paying medical bills in the previous year, up from one in four just two years before.
Almost one in five Americans (18 percent) had reported household problems with medical bills amounting to more than $1,000 in the previous year.
Nearly half (47 percent) of respondents said that, due to the cost of care, someone in their family had skipped pills and postponed or cut back on necessary medical care they said they needed in the past year.
For example, just over one-third reported postponing needed care and three in 10 said they skipped a recommended test or treatment – an increase of seven percentage points from an April 2008 tracking poll that asked the same question.
An analysis conducted by IMS Health, Inc., found that U.S. prescription drug sales in the first eight months of 2008 failed to increase for the first time in more than 10 years.
Some observers believe that, as families face choices between purchasing gas, making house payments, buying groceries, etc., or paying medication copays, patients are stopping some of their medication(s).
Evidence suggests that budget constraints are at least one factor affecting consumer choice in medicine. Therefore, by using generics whenever possible, patients can lessen the risk that they will stop or cut back on their medication due to out-of-pocket expenses.
For more information on your pharmacy benefits and other resources about prescription medications, please contact us at (520) 721-4848.
The Kaiser Family Foundation is a nonprofit, private operating foundation that is not affiliated with BCBSAZ.
IMS Health, Inc., is an independent corporation not affiliated with Ronstadt Insurance, Inc.
Neither the Kaiser Foundation nor IMS Health, Inc., have authorized, sponsored or otherwise approved this post.