Medicare
Are You Eligible for Medicare?
Here are answers to some frequently asked questions about Medicare from the Centers for Medicare and Medicaid Services. 
Medicare is a health insurance program for:
people age 65 or older,
people under age 65 with certain disabilities, and
people of all ages with End-Stage Renal Disease (permanent kidney failure requiring dialysis or a kidney transplant).
Medicare has:
Part A Hospital Insurance – Most people don't pay a premium for Part A because they or a spouse already paid for it through their payroll taxes while working. Medicare Part A (Hospital Insurance) helps cover inpatient care in hospitals, including critical access hospitals, and skilled nursing facilities (not custodial or long-term care). It also helps cover hospice care and some home health care. Beneficiaries must meet certain conditions to get these benefits.

Part B Medical Insurance – Most people pay a monthly premium for Part B. Medicare Part B (Medical Insurance) helps cover doctors' services and outpatient care. It also covers some other medical services that Part A doesn't cover, such as some of the services of physical and occupational therapists, and some home health care. Part B helps pay for these covered services and supplies when they are medically necessary.
Prescription Drug Coverage – Most people will pay a monthly premium for this coverage. Starting January 1, 2006, new Medicare prescription drug coverage will be available to everyone with Medicare. Everyone with Medicare can get this coverage that may help lower prescription drug costs and help protect against higher costs in the future. Medicare Prescription Drug Coverage is insurance. Private companies provide the coverage. Beneficiaries choose the drug plan and pay a monthly premium. Like other insurance, if a beneficiary decides not to enroll in a drug plan when they are first eligible, they may pay a penalty if they choose to join later.
Who is eligible for Medicare?
Generally, Medicare is available for people age 65 or older, younger people with disabilities and people with End-Stage Renal Disease (permanent kidney failure requiring dialysis or transplant). Medicare has two parts, Part A (Hospital Insurance) and Part B (Medical Insurance). You are eligible for premium-free Part A if you are age 65 or older and you or your spouse worked and paid Medicare taxes for at least 10 years. You can get Part A at age 65 without having to pay premiums if:
You are receiving retirement benefits from Social Security or the Railroad Retirement Board.
You are eligible to receive Social Security or Railroad benefits but you have not yet filed for them.
You or your spouse had Medicare-covered government employment.
If you (or your spouse) did not pay Medicare taxes while you worked, and you are age 65 or older and a citizen or permanent resident of the United States, you may be able to buy Part A. If you are under age 65, you can get Part A without having to pay premiums if:
You have been entitled to Social Security or Railroad Retirement Board disability benefits for 24 months. (Note: If you have Lou Gehrig's disease, your Medicare benefits begin the first month you get disability benefits.)
You are a kidney dialysis or kidney transplant patient.
While most people do not have to pay a premium for Part A, everyone must pay for Part B if they want it. This monthly premium is deducted from your Social Security, Railroad Retirement, or Civil Service Retirement check. If you do not get any of these payments, Medicare sends you a bill for your Part B premium every 3 months.
Should I sign up for Medicare Part A and B if I'm still working?
Even if you keep working after you turn 65, you should sign up for Medicare Part A. If you have health coverage through your employer or union, Part A may still help pay some of the costs not covered by your group health plan. Call the Social Security Administration at 1-800-772-1213 to sign up. However, you may want to wait to sign up for Medicare Part B if you or your spouse are working and have group health coverage through you or your spouse's employer or union. (See note below if you work for a small company.) You would have to pay the monthly Medicare Part B premium, and the Medicare Part B benefits may be of limited value to you as long as the group health plan is the primary payer of your medical bills. In addition, you would start your 6-month Medigap open enrollment period during a time when it will not be of most use to you.
Why are preventive services important?
Preventive services can find health problems early when treatment works best and can keep you from getting certain diseases or illnesses. Medicare pays for many preventive services to keep you healthy. Talk with your doctor or health care provider to find out what tests you need and how often you need them to stay healthy.
What's the difference between Medicare and Medicaid?
While Medicaid and Medicare sound similar, they are in fact very different programs. One of the biggest differences is Medicaid is a state governed program and Medicare is a federally governed program. Here are some other differences:
Medicaid is for low income:
Pregnant women
Children under the age of 19
People 65 and over
People who are blind
People who are disabled
People who need nursing home care
Application for Medicaid is at the State's Medicaid agency.
Medicare is for:
People 65 and over
People of any age who have kidney failure or long term kidney disease
People who are permanently disabled and cannot work
Medicare is applied for at the local Social Security office.
Some people qualify for both Medicaid and Medicare, Medicaid is sometimes used to help pay for Medicare premiums. People who qualify for both programs are called 'dual eligible'.
Learn More at Medicare & You or give us a call at (520) 721-4848.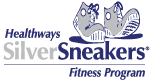 Click here to learn about the Sliver Sneakers program!